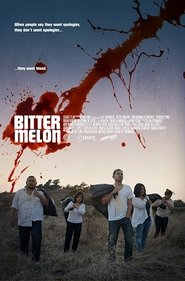 Bitter Melon
Bitter Melon is a "home for the holidays" dark comedy where a Filipino-American family plots to kill an abusive member.
Duration: N/A
Release: 2018
Toilet Stories
Toilet Stories
Five toilets – five stories! This pitch black comedy relentlessly illuminates the darkest corners of society, thereby revealing a colorful potpourri of human perfidy. The five intertwined episodes are staged…
I Can Do Bad All By Myself
I Can Do Bad All By Myself
When Madea catches sixteen-year-old Jennifer and her two younger brothers looting her home, she decides to take matters into her own hands and delivers the young delinquents to the only…
Superhero Movie
Superhero Movie
The team behind Scary Movie takes on the comic book genre in this tale of Rick Riker, a nerdy teen imbued with superpowers by a radioactive dragonfly. And because every…
The Architect
The Architect
When a couple sets out to build their dream house, they enlist the services of an uncompromising modernist architect, who proceeds to build HIS dream house instead of theirs.
After Sex
After Sex
Sex is a background to examine intimacy and vulnerability. Looks at the complexity of modern day relationships told through eight separate couples. Through dialogue and compromising situations, the film takes…
Now and Then
Now and Then
Waxing nostalgic about the bittersweet passage from childhood to puberty in this tender coming-of-age tale, four childhood girlfriends — Teeny, Chrissy, Samantha and Roberta — recall the magical summer of…
History of the World: Part I
History of the World: Part I
An uproarious version of history that proves nothing is sacred – not even the Roman Empire, the French Revolution and the Spanish Inquisition.
Stakeout
Stakeout
Two cops are given the 'dirty' job of staking out the home of an escaped convict's ex-girlfriend. Chris and the beautiful girlfriend accidentally meet and fall in love. Just as…
Pay It Forward
Lego Scooby-Doo! Blowout Beach Bash
Smiley Face
Smiley Face
Jane (Anna Faris), a struggling but perpetually stoned actress, has a busy day ahead. She has several important tasks on her list, including buying more marijuana. Even though she already…
The Note II: Taking a Chance on Love
The Note II: Taking a Chance on Love
Columnist Peyton MacGruder (Genie Francis) befriends a reader who sent her a note that inspires Peyton to reconsider the choices she's made and her reluctance to accept her boyfriend's marriage…